Established in 1990 and with its headquarters in Singapore, Yang Kee Logistics ("Yang Kee", together with its subsidiaries, the "Group") was founded with only a fleet of two trucks as a trucking company, and is today, an end-to-end global supply chain logistics partner with a global presence in 10 countries.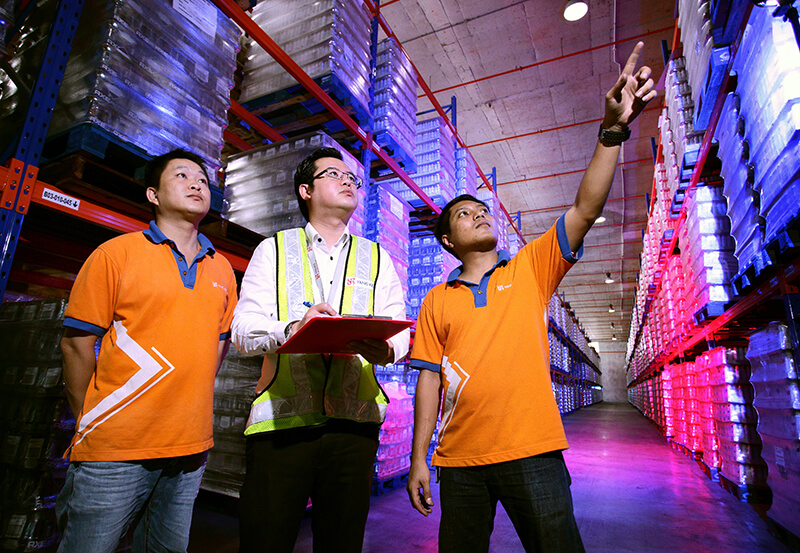 As our customers' needs evolve with times, so have our services and infrastructure. We also invest in many state-of-the-art facilities, taking into consideration the size and complexity of our clients' logistics needs. Today, with over 2.7 million square feet of logistics facilities globally, we are one of the top logistics and warehousing companies in Singapore.
Yang Kee provides services such as international freight forwarding, warehouse management, dangerous goods storage, as well as trucking and distribution and specialised project logistics for our customers. Steering our company is a global team of over 800 Yang Kee network and employees, equipped with in-depth expertise and experience in a wide range of industries, including the chemical, consumer and retail, oil & gas, industrial, food and healthcare logistics industries.
Expertise
As a provider of end-to-end logistics services within Singapore and across multiple countries, our competitive edge lies in our ability to offer our clients hassle-free all-in-one solutions. Other benefits include faster turnaround time and higher cost-effectiveness.
Clients can be assured that their cargoes will be delivered to their destinations effectively. That is because we are not only supported by top sea and air freight carriers; we are also connected to the most critical global supply chain infrastructure.
---
Our Global Group of Companies
---
At Yang Kee, we move together with the times, we move together with you.
Our Commitment
---
"Traditionally, logistics has been seen as a blue-collar job, but we've been using technological advances to help attract talent to the industry and nurture that talent."

Mission
We simplify logistics to enable economies, companies and individuals to grow effectively with us
We strive to build a place where our people, customers and investors can achieve their aspirations with us
Vision
To be the partner of choice globally, for effective total logistics solutions